Choosing Pendants for Kitchen Island Lighting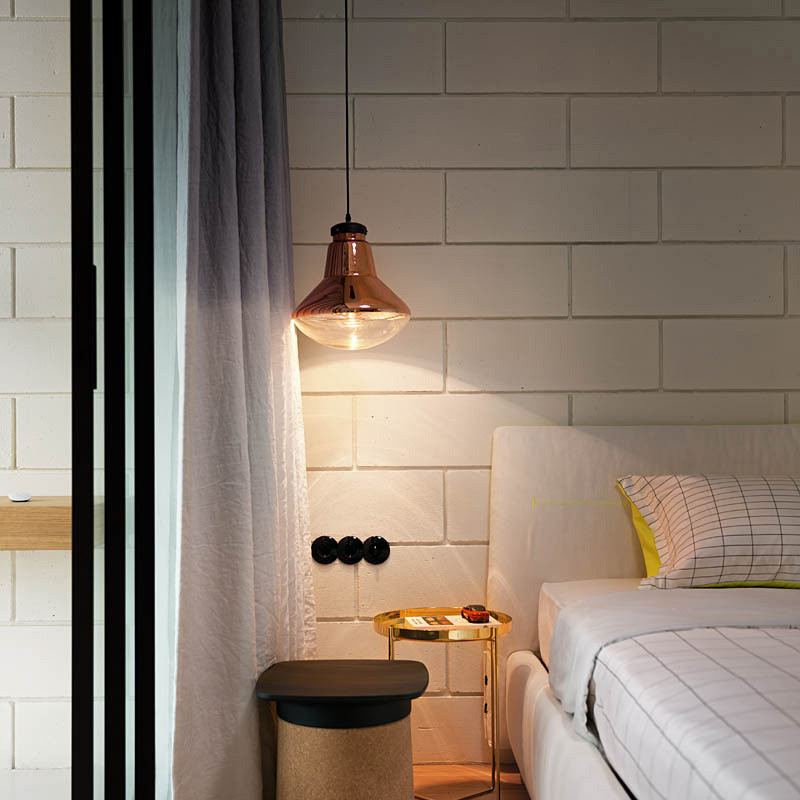 Whether you're serving cocktails on the island or prepping food, your kitchen island needs adequate lighting. While pendants are a popular choice, there are many different types of lighting to choose from for your home's island. In addition to the basic task lights required to illuminate the workspace, accent lighting can be used to highlight architectural features, art, or plants. And since kitchens are increasingly being used for social gatherings, softer ambient lighting that sets the mood is also important for entertaining.
To ensure your island lighting provides sufficient light for the tasks you'll be performing, start by measuring the length and width of the space. Top lighting company Rejuvenation suggests leaving at least 30 inches between the bottom of a pendant and the counter edge for optimum task illumination. For a cleaner look, you might want to consider individually wired fixtures with each one having its own junction box rather than having them all connected to the same base.
Next, determine the role you wish your island to play in your kitchen. Do you plan to use it for preparing food, or is it more of a gathering place for family and friends? This will influence the amount of task lighting needed for safety and efficiency, as well as the type of ambience you prefer.
For example, if you plan to prep foods on your island, brighter task lights may be needed for visibility. However, if you're going to use the space for eating and drinking, softened ambient lighting might be more appropriate for a relaxing mood.
If your kitchen has high ceilings, you'll have more options for illuminating the island. If possible, opt for recessed lighting with 2700K bulbs and a clean line that doesn't draw too much attention to the ceiling or the fixture. You might also add sconces flanking the windows to brighten up the overall room.
Pendants are a common choice for island lighting, and you'll find that they come in every style from industrial to traditional to coastal. The key is to find a design that reflects your personal taste while also complementing your kitchen's color scheme and décor. In this elegant kitchen by Jean Stoffer, the three black pendants are a nod to traditional hardware and cabinetry while also aligning with the subtle brass details throughout the room.
To make a statement and provide visual interest, choose a fixture with a unique silhouette or shape. These show-stopping fixtures can instantly elevate your kitchen. For example, the Bagatelle pendant from Feiss has a combination of Etruscan gold and heritage crystal that feels like a family heirloom. Or, you might opt for a linear light that combines painted stainless steel with Edison-style bulb features for a modern industrial aesthetic. Alternatively, opt for a pendant with an open air design that lets in more natural light to brighten up the room.