A Wall Lamp For Living Room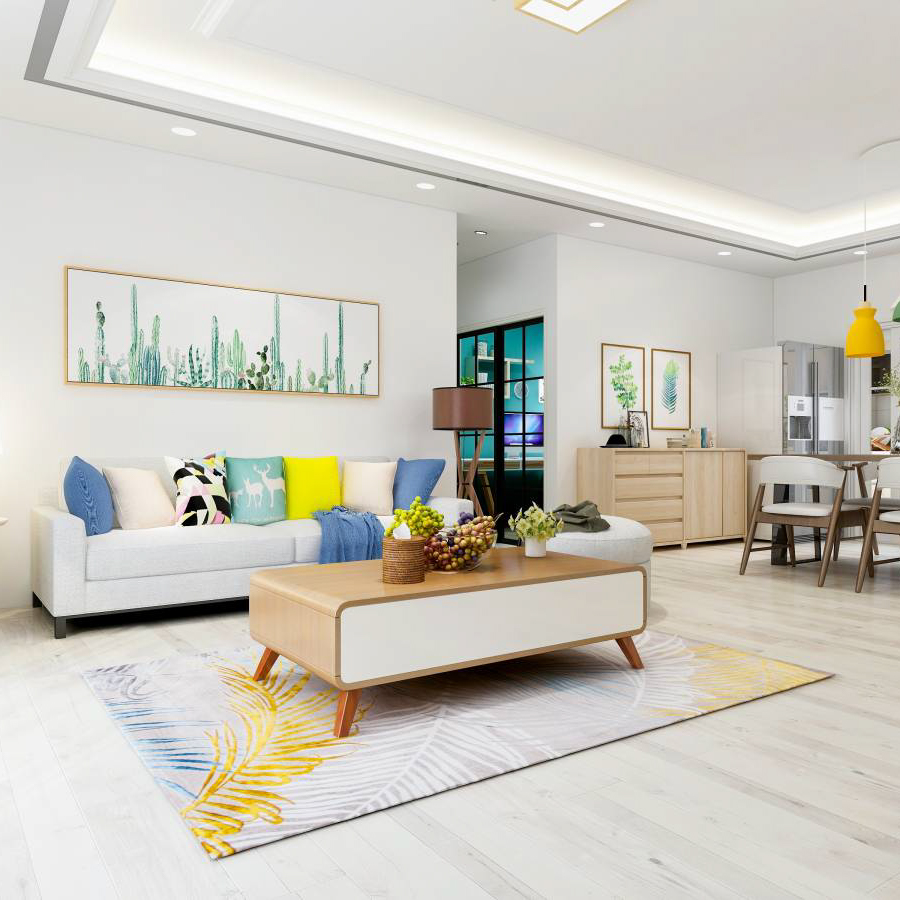 Whether positioned above a sofa or around a fireplace, wall lights can bring a subtle design accent to the living room and complement other lighting fixtures such as ceiling lamps. With a wide range of styles to choose from, including modern pendant lighting, vintage industrial sconces and contemporary re-imaginings, there is something for every taste. For those who favour a minimalist approach, simple wall sconces that blend neatly into the wall can provide ambient illumination, while translucent or coloured shades are a great way to soften the look.
Alternatively, a bold statement can be made with a more decorative fixture, such as this spherical mid-century inspired lamp from GUBI. Inspired by George Nelson's Bubble Lamp series, the steel and brass fixture makes a striking addition to any living space.
When used as a main light, a wall lamp can illuminate a focal point in the room, such as a television or fireplace. It can also be used to highlight alcove ideas and create a sense of depth within a space.
For those with smaller rooms, a cluster of matching wall lights can offer both practical and design appeal. Typically, these fixtures come with a dimmer switch that allows you to adjust the amount of ambient light.
The most popular form of a wall lamp, these versatile fixtures are usually placed above a sofa or console table to provide reading illumination. Suitable for a variety of interior styles, from rustic to minimalist, these pieces are a great way to add character to any seating area and can be personalised with an array of colours and finishes.
A more practical option is a wall mounted reading light, which offers focused task lighting for reading and other hobbies. The choice of plug-in or cordless options allows for maximum convenience, while sleek shades and bases can help to create a chic aesthetic in any living space.
Wall-mounted reading lights are an ideal solution for those with small spaces or low ceilings, as they can be positioned at the required height without taking up valuable floor space. With a plethora of designs to choose from, there is sure to be a reading light that is the perfect fit for any home.
Installing wall lights, rather than a central ceiling lamp, in a living room with a low ceiling can help to trick the eye into believing that the space is larger than it actually is. This is achieved by positioning the sconces high up on the wall and aiming the light upwards to create a vertical glow that draws the eye.
Decorative wall sconces and buffet lamps are excellent for accentuating paintings, photos and other wall decor. Choosing a design that complements the existing style of your room will help to ensure the best results, and many of these fixtures have a dimmer function so you can control the level of light as needed.